Qualifications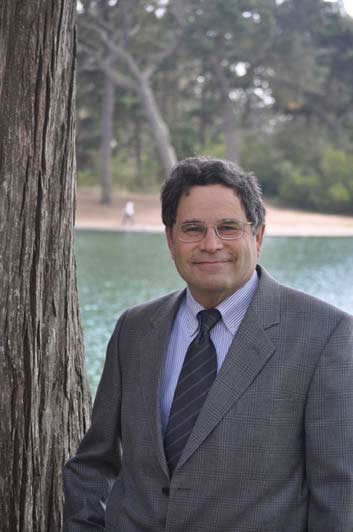 ELLIOT L. GITTLEMAN, PE, MBA
Principal Fire Protection Engineer
Senior Fire Protection/Loss Prevention Engineer with more than 35 years of increasingly responsible experience, both domestic and international, for multi-billion dollar corporations, engineering consulting firms, and government institutions. Strong project management and consulting skills with expertise encompassing risk management, emergency response, hazardous materials, code consulting, safety auditing, and program/policy development.
ESH Consultants, San Francisco, CA
Founder and Principal Fire Protection Engineer
Projects include
:
Division of the State Architect (DSA-CA) (FLS Plan Review)
City of Sunnyvale, CA, Public Safety, Fire Prevention (FLS Plan Review and Construction Inspection)
John Deere Landscapes, Inc. (HMBP)
Central Contra Costa Sanitary District (Sprinkler system evaluations)
Intuitive Surgical (Warehouse and high piled storage protection)
Genentech (Corporate standards for fire protection systems. Audits)
Safeway (Fire alarm, hazardous materials, warehouse fire protection, fire pump)
Williams & Sonoma (Investigate failure of smoke control system)
Hines Properties (Evaluation for the removal of fire pump)
Simple Fuels Biodiesel (Fire protection requirements for biodiesel facility)
Hill Investments (High rise residential fire alarm)
RAYCHEM CORPORATION, Menlo Park, CA (Now TYCO Ltd.)
Corporate Senior Property Protection Engineer, Risk Management, Environmental Health/Safety
Managed International Property and Cargo Insurance programs including annual policy review and renewal. Investigated fires and equipment failures, in excess of $10,000, and prepared investigation reports. Supported project managers and business units with fire protection and property loss control. Provided design criteria, and reviewed the design of four new manufacturing facilities: Tijuana and Juarez Mexico, Tsukuba Japan, and Shanghai China. Corporate representative for fire protection programs at manufacturing facilities in: Belgium, China, Denmark, England, France, Germany, Ireland, Japan, Mexico, and Singapore.
ABB IMPELL, San Ramon, CA
Senior Technical Specialist-Fire Protection
ENVIRONMENTAL HEALTH & SAFETY/UNIVERSITY OF WASHINGTON, Seattle, WA
Fire Protection Engineer
Managed fire protection and life safety renovation projects. Responsible for fire protection standards for University Health Sciences and Hospital Complex.
THE BOEING COMPANY/BOEING COMPUTER SERVICES (BCS), Seattle, WA
Fire Protection Engineer, Facilities Disaster Recovery Planner
Developed Seattle region fire protection system maintenance program. Managed design of fire protection systems for aircraft manufacturing, computer operations, R&D, security-classified buildings and operations, warehouses and office occupancies
NAVAL FACILITIES ENGINEER COMMAND
, Washington, DC Fire Prevention Engineer – Naval District Washington
Managed fire protection design projects.
EDUCATION, LICENSES, SOCIETIES
MBA with honors, 1990 Seattle University
BS Fire Protection Engineering, 1974 University of Maryland
Registered Professional Engineer-Fire Protection (FPE) California (FP1341), Oregon (11070PE)
Member, National Fire Protection Association (NFPA)
Professional Member, Society of Fire Protection Engineers (SFPE)
Member, Society of Fire Protection Engineers, Northern CA-Nevada Chapter
Associate Member, Northern California Fire Prevention Officers (NORCAL FPO)
Professional Member, International Code Council (ICC)
Member, Beta Gamma Sigma, international honor society for graduates of AACSB business schools
Affiliates
ESH Consultants has established affiliations with other professional services providers. When necessary we will team up with these affiliates to provide our clients with specialized services in smoke control, emergency preparedness, safety training, process safety management and staff augmentation.
Our affiliates are degreed, experienced professionals with consulting, industrial or commercial experience. These affiliates have professional engineering registration, or industry specific certifications. These professional have 10-40 years experience in their area of expertise. To discuss any of these services, contact ESH Consultants and we will establish project communications between you and our affiliates. The project management of the process will be determined based upon the project needs.